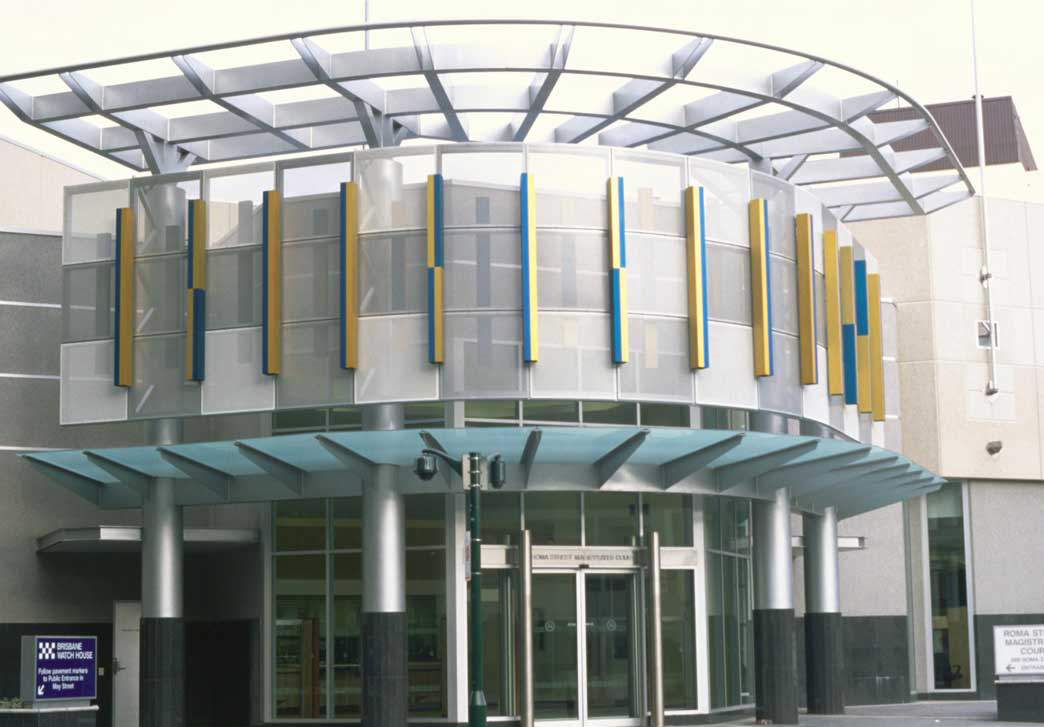 magistrates court
Roma Street, Brisbane, Queensland
2000
Entrance Screen
Anodised aluminium, powder-coated steel
1500 x 270cm high
This work marks the entrance to Brisbane's principal arrest court and watch-house and is primarily seen by motorists from a busy roadway.

The work is designed to 'read' differently depending on the direction of travel and the emphasis between front and rear vertical coloured elements changes depending on the position and intensity of the sun. In this sense, the work, although static is designed to be dynamic; depending on the viewer's position and the time of day. The rear vertical coloured elements also address the inside of the building and are more prominent from the outside at night when internal lighting changes the character of the screen.

The work speaks of the structure or framework of justice - the regular pattern of the work is not rigid - and responds to the formal language of the building.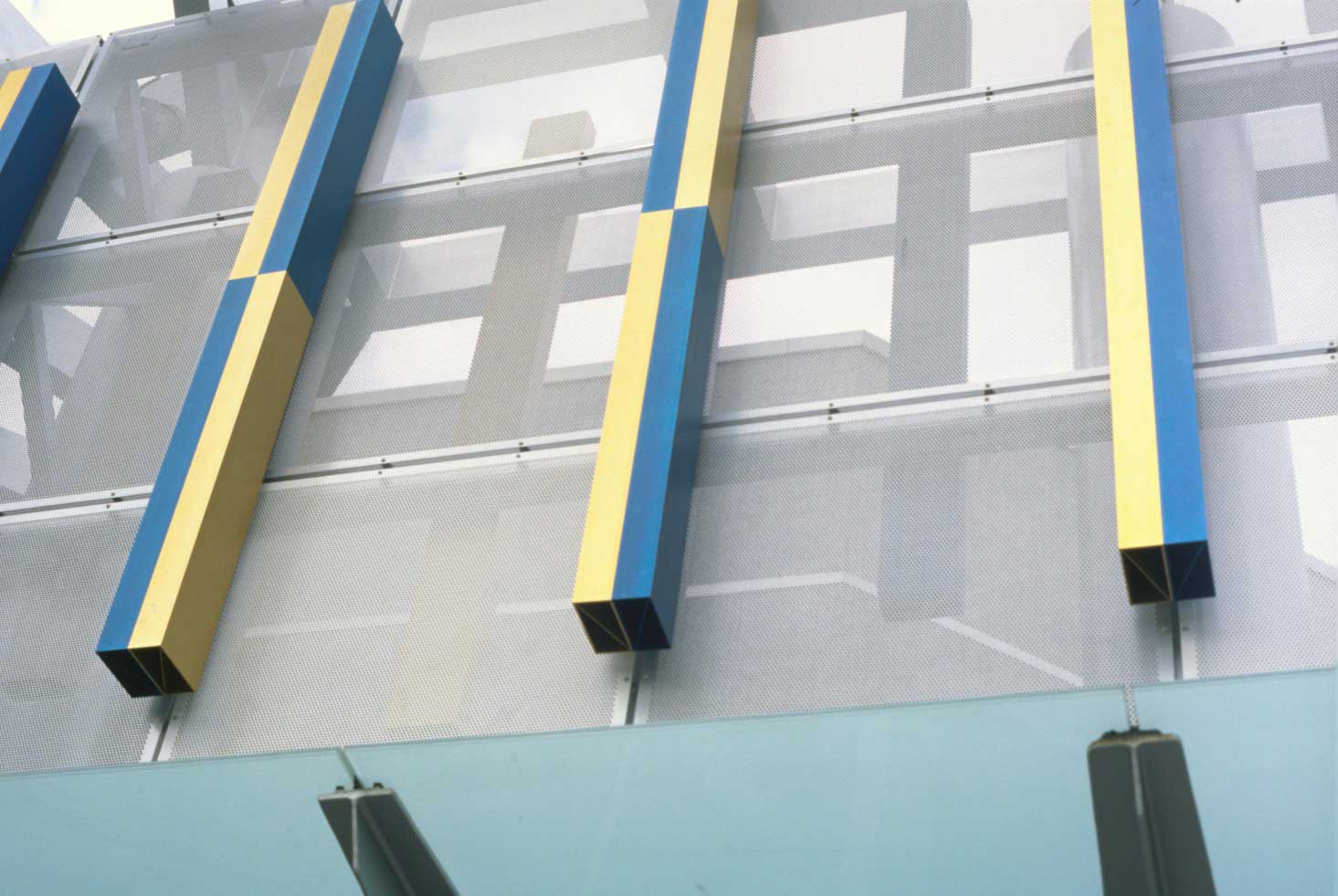 ×