princess alexander hospital
Brisbane, Queensland
2000
Screens - 9 total
Digital prints from photographs, laminated
between 3mm glass. Concrete bases.
300 x 210cm high (largest).
These glass screens provide both privacy and a contemplative aesthetic to the lounge/cafeteria area at the main entrance to the hospital.

The water images were made using a combination of photography and digital processes, printed on film and laminated between toughened glass. The concrete bases were designed to sit below furniture level and to allow the screens to be moved for different configurations.

Safety and hygiene were important considerations for this work. This project involved research and testing with an industrial printer (e-stat prints) and a glass manufacturer.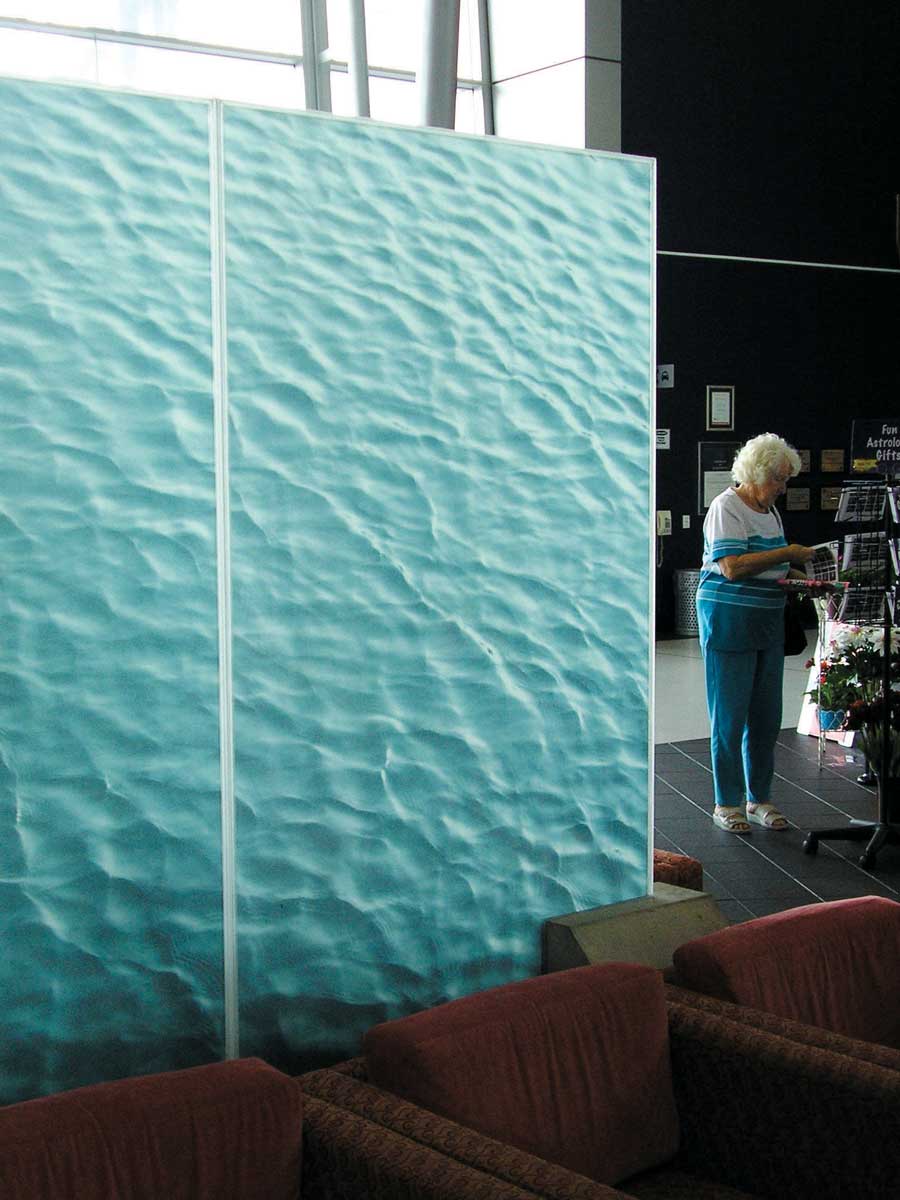 ×