topographies
The Australian Museum, Sydney, NSW
1999
Digital prints on paper, pastel, pencil
This work was made as part of a partnership with scientists during a residency at the Australian Museum, Sydney. The landscapes evoke a sense of place/space which can best be described as 'west of the Great Dividing Range'. The images are types of landscape rather than specific places and were created entirely within a computer, existing first as wire-frame models.

The clouds, shadows and atmosphere of the images suggest the ephemeral nature of experience and there is a sense of timelessness in the landscape. The hand-drawn shapes and symbols, which are derived from geological maps, speak of the system of abstraction which the scientist projects or applies to the landscape.

However, there is a sense of absence in these images, of their being incomplete - as if to say that rationalism on its own isn't enough.

The project also involved a field trip with geologists to the western plains of NSW where they were researching remnants of volcanic activity from over 200 million years ago. The variety of relationships to landscape was an important factor in developing the work and also the subject of research by anthropologists at the People and Place Research Centre at the museum.
DOWNLOAD CATALOGUE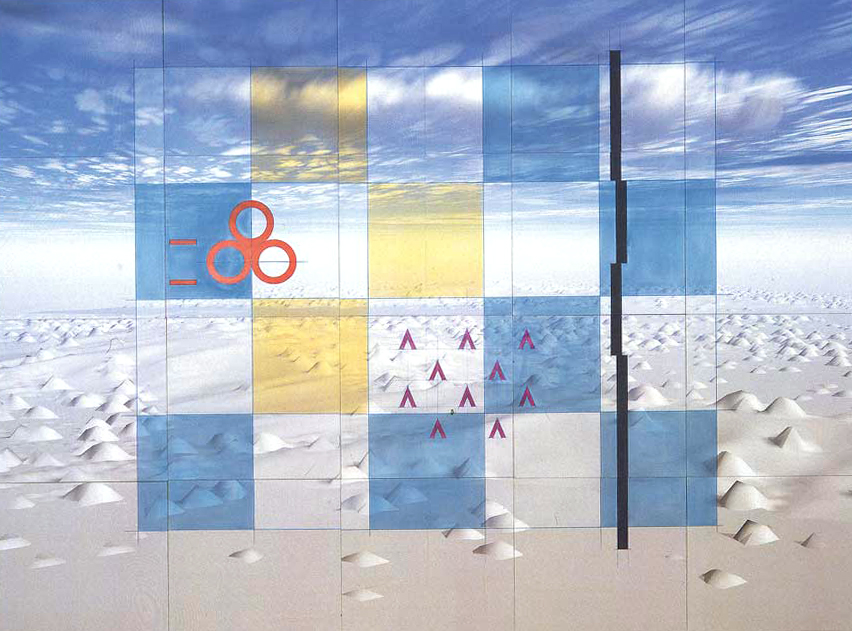 ×