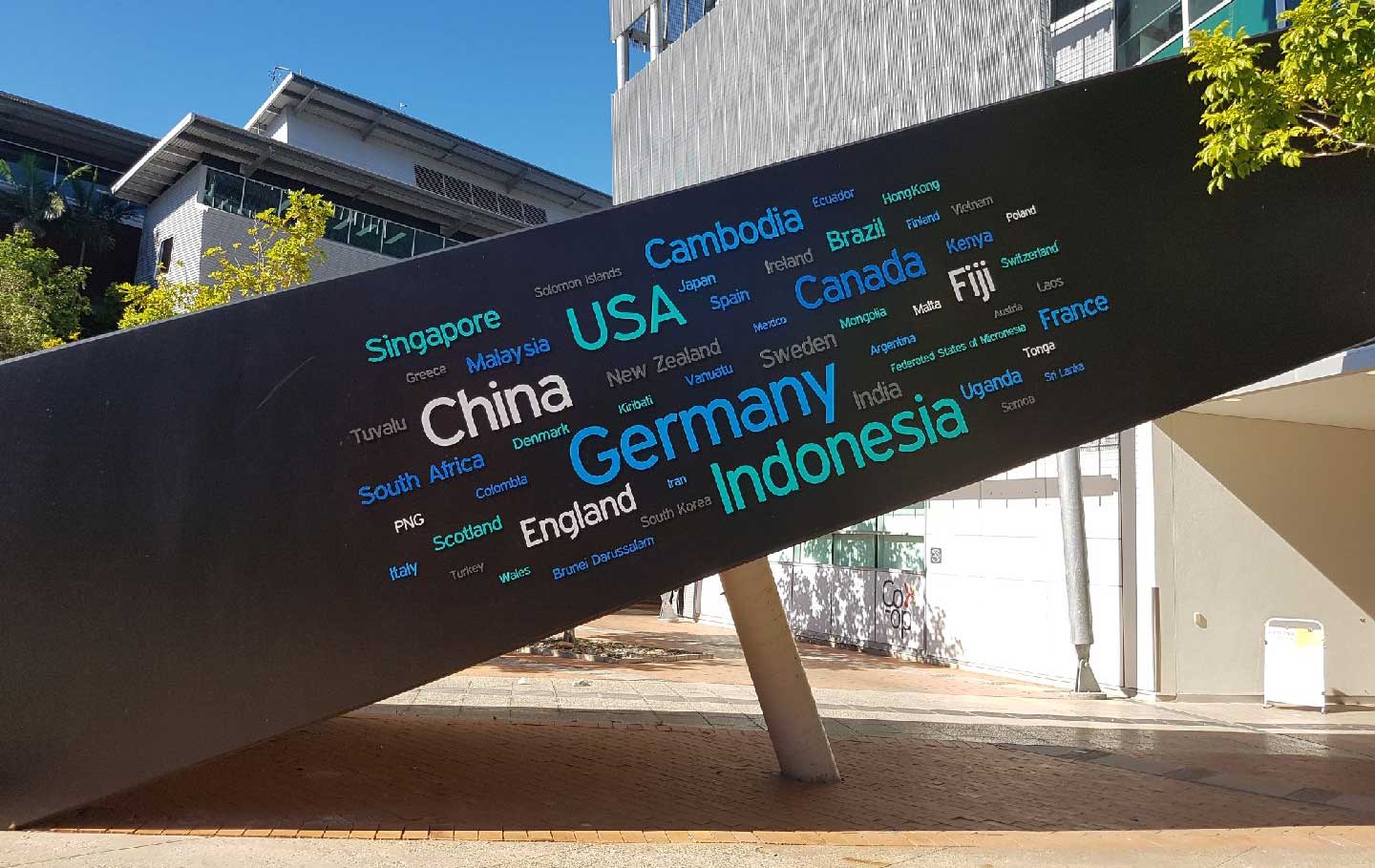 usc stairs
Sunshine Coast, Australia
2014
USC International has its offices in J Block on the main USC campus and one access is via a large concrete stairway. The brief for the project was that an artwork should make the stairway feel less imposing, acknowledge the International Department's presence in the building and celebrate USC's international links.

On one side the countries and cities where USC has student exchange agreements form the basis for the artwork, celebrating where USC students travel to and visiting students come from. The country names are in the local language and the cities listed in English.

The other side of the stairway celebrates places where USC academics have research links and the size of the country name relates to the strength of the relationship based on a survey of USC staff.

Both artworks were first designed on computer and the individual letters CNC cut in acrylic in association with Sun Print, a local signage and print company with international experience.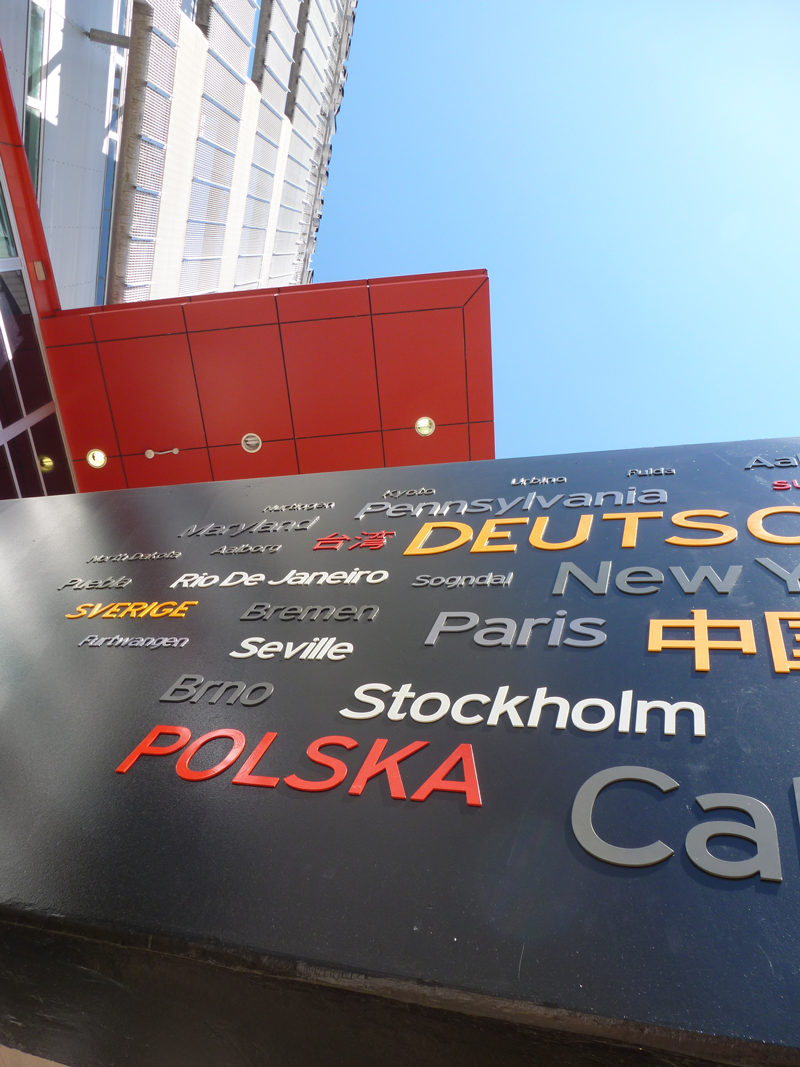 ×